Shandong Zhanhua Yonghao
News
Add: GENGJU VILLAGE NORTH ONE KILOMETER,,ZHANHUA DISTRICT,BINZHOU CITY,SHANDONG PROVINCE,CHINA.
+86-543-7596322
How is HIV treated?
Date: 2022/11/10
There is no vaccine or cure for HIV infection. However, there are effective treatments that can prevent the transmission of HIV and the progression to AIDS, and help ensure a near-normal life expectancy.
These treatments are known as antiretroviral therapy (ART). They stop the virus from reproducing itself, which leads to a lower viral load. The treatment involves a combination of drugs used together.
HIV-positive people who take ART daily — exactly as prescribed — and achieve (and maintain) an undetectable viral load can't sexually transmit the virus to an HIV-negative partner.
Thanks to the improvements in treatment, HIV infection is now a manageable chronic disease for many people in countries like Australia.
Tenofovir DF is a prescription medicine approved by the U.S. Food and Drug Administration (FDA) for the treatment of HIV infection in adults and children 2 years of age and older who weigh at least 22 lb (10 kg). Tenofovir DF is always used in combination with other HIV medicines.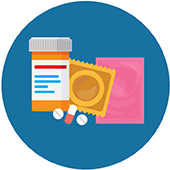 (DESMP) Diethyl (tosyloxy) methylphosphonate 31618-90-3 Tenofovir intermediates
Basic Info
Product Name: Diethyl P-[[[(4-methylphenyl)sulfonyl]oxy]methyl]phosphonate
Other Name: Phosphonic acid,P-[[[(4-methylphenyl)sulfonyl]oxy]methyl]-,diethyl ester;Phosphonic acid,[[[(4-methylphenyl)sulfonyl]oxy]methyl]-,diethyl ester;Phosphonic acid,(hydroxymethyl)-,diethyl ester,p-toluenesulfonate;Diethyl P-[[[(4-methylphenyl)sulfonyl]oxy]methyl]phosphonate;Tosyloxymethyl diethyl phosphonate;Diethyl (tosyloxy)methylphosphonate;Diethyl [[(p-toluenesulfonyl)oxy]methyl]phosphonate;[[[(4-Tolyl)sulfonyl]oxy]methyl]phosphonic acid diethyl ester;Diethyl p-tosyloxymethylphosphonate;Diethyl [[[(4-tolyl)sulfonyl]oxy]methyl]phosphonate;Diethoxyphosphorylmethyl tosylate;4-Methylbenzenesulfonic acid (diethoxyphosphoryl)methyl ester;(Diethoxyphosphoryl)methyl 4-methylbenzenesulfonate;1422516-21-9;2053249-89-9;2332836-68-5
CAS No.: 31618-90-3
InChIKeys: InChIKey=UOEFFQWLRUBDME-UHFFFAOYSA-N
Molecular Weight: 322.314
Exact Mass: 322.31
EC Number: 608-653-9
DSSTox ID: DTXSID60400648
Categories: Bulk Drug Intermediates
Characteristics
PSA: 97.09000
XLogP3: 1.6
Appearance: Pale yellow oil
Density: 1.3±0.1 g/cm3
Boiling Point: 441.7±28.0 °C at 760 mmHg
Flash Point: 220.9±24.0 °C
Refractive Index: 1.498