Shandong Zhanhua Yonghao
News
Add: GENGJU VILLAGE NORTH ONE KILOMETER,,ZHANHUA DISTRICT,BINZHOU CITY,SHANDONG PROVINCE,CHINA.
+86-543-7596322
HIV/HBV/HCV Test Kits Market is Expected to Rise to US$ 11,573.9 Million by 2033, At a CAGR of 5.8% 
Date: 2023/03/22
NEWARK, DE / ACCESSWIRE / March 21, 2023 / The HIV/HBV/HCV test kits market size is projected to be valued at US$ 6,568.3 million in 2023 and is expected to rise to US$ 11,573.9 million by 2033. The sales of HIV/HBV/HCV test kits are expected to grow at a significant CAGR of 5.8% during the forecast period.
The global incidence of HIV and hepatitis has increased significantly, and this is expected to drive HIV/HBV/HCV test kit consumption. With HIV and hepatitis infections being major public health issues around the world, there is a high demand for effective diagnostic services for these diseases.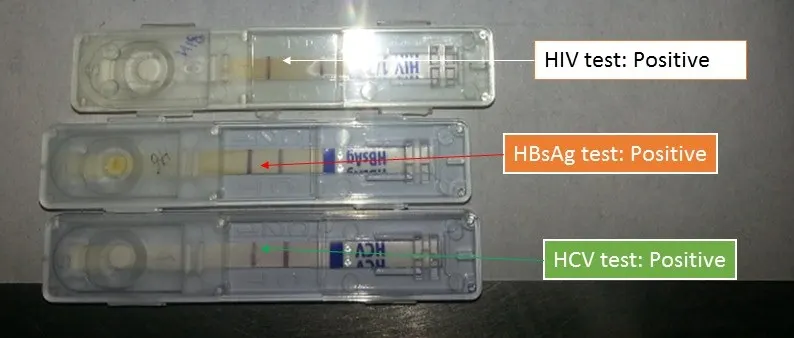 According to the WHO's June 2022 report, an estimated 58 million people worldwide have chronic hepatitis C virus infection, with approximately 1.5 million new cases occurring each year. An estimated 3.2 million adolescents and children are infected with chronic hepatitis C. The disease's high prevalence is expected to drive market growth.
Governments and non-governmental organizations (NGOs) all over the world are taking steps to raise awareness about STD testing and its significance in the fight against HIV and hepatitis.
This has resulted in a significant increase in global awareness, with initiatives such as 'Start Talking. Stop HIV/AIDS' and "World Hepatitis Day" every year to increase awareness and understanding of these chronic diseases.
Since early diagnosis improves disease treatment, these awareness campaigns are expected to increase demand for HIV/HBV/HCV test kits globally and accelerate market growth.
Rising medical diagnostics research and development, rising HIV and hepatitis incidence, increased awareness among the general population, increasing medical expenditure, technological developments in diagnostics, and other major factors are expected to drive consumption of HIV/HBV/HCV test kits.
Key Takeaways from the HIV/HBV/HCV Test Kits Market
-The North America HIV/HBV/HCV test kits market accounts for a dominant market position in the global marketplace, with a share of 33.4% in 2022, and is expected to maintain this position throughout the forecast period. Rising cases of sexually transmitted infections (STIs) and sexually transmitted diseases (STDs) in the region are responsible for HIV/HBV/HCV test kit sales significantly.
-The blood sample segment is anticipated to witness a strong growth of 6.1% during the 2023-2033 period. The primary reason for the expansion of this segment is the increased number of tests required prior to blood or blood product transfusion. The increasing use of serological tests for blood group typing, as well as mandatory screening tests for HIV, HCV, HBV, syphilis, and malaria, are driving the segment's growth.
-East Asian and South Asian markets for HIV/HBV/HCV testing equipment currently account for 21.9% and 6.2% of the global industry, respectively. Sales of HIV/HBV/HCV test kits in these regions are projected to be fueled by densely populated nations such as India and China as their emphasis on healthcare grows.
-The market's primary part, assay-based test kits, is growing at a 6.4% annual pace. Assay kits are the primary method used for patient testing. Moreover, assay-based testing findings are used by medical professionals and patients in the majority of developing nations.